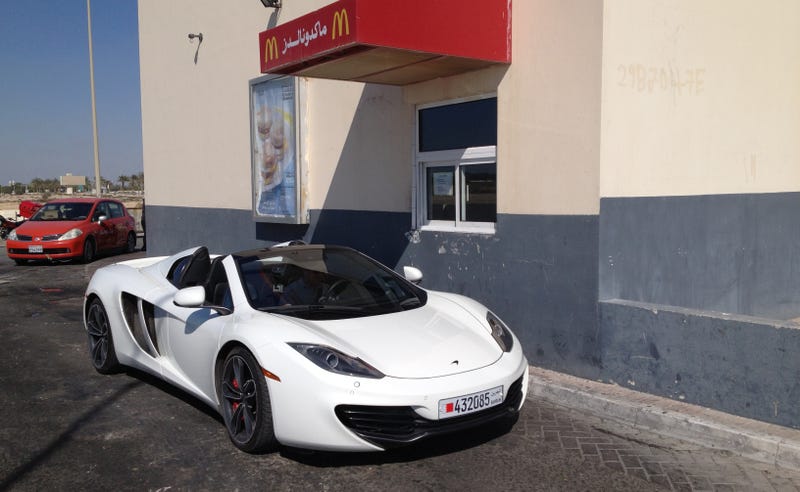 Earlier this month I was in Bahrain taking some photos of the McLaren P1. While I was there, my assistant Paul from LoveCars got given the key to this lovely McLaren 12C Spider for a few days to drive us round in.
While I woke up early to shoot on the second day, I let Paul have a little lie in as long as he brought us breakfast. He later sent me this picture of the 12C outside a very under developed looking McDonalds drive through. Apparently they didn't even bat an eyelid at the car... They must be used to awesome cars turning up there!
So what's the best car you've seen at a drive through? Feel free to post your pictures!